Available Dogs
Adopting a German Shepherd Dog is a serious commitment of up to 10-15 years, please consider carefully if this is a commitment you are ready to accept. Our dogs have already had their lives disrupted at least once and we are looking to find them forever homes.
In general, we do not know the background or medical history of dogs we bring into our program. We cannot guarantee their temperaments, behaviors, or health. We generally place our program rescue dogs in foster homes so that we can learn more about them in a family situation and observe their behavior. We base the information we give on each dog on observations while the dog is in our program. Due to different leadership styles and environmental stimuli in your home, the dog may display different behaviors after it is adopted than what we observed while it was in our program. Also, just because a dog tests cat- or small dog-tolerant, or has lived in a foster home with cats or small dogs, does NOT mean it will automatically be tolerant of cats or small dogs in the new home, especially if the small pet is running or acting aggressively. It may take time and supervision while the animals adjust.
NOTE: All of our dogs are spayed or neutered as required of all California shelters and rescues by the California Food & Agriculture Code Section 30503. They are also current on all their vaccines and microchipped prior to adoption.
We do not guaranteed that animals seen on our website will be available at our adoption events. We do not reserve dogs for adoption by telephone or email. You MUST first submit an application to GSGSR.
Don't forget to check the Private Party Dogs page, and search Petharbor for German Shepherd Dogs that are in your local Shelters.

Ready for Adoption
Gender: Female
Age: 18 months

We just pulled Mulan into the Rescue. This girl is doing well, but needs some TLC before she can be adopted. We do not know much of her story, but stay tuned for updates and more photos. Mulan is super sweet and wants to be loved up. She is very...
Dog added on: July 28, 2017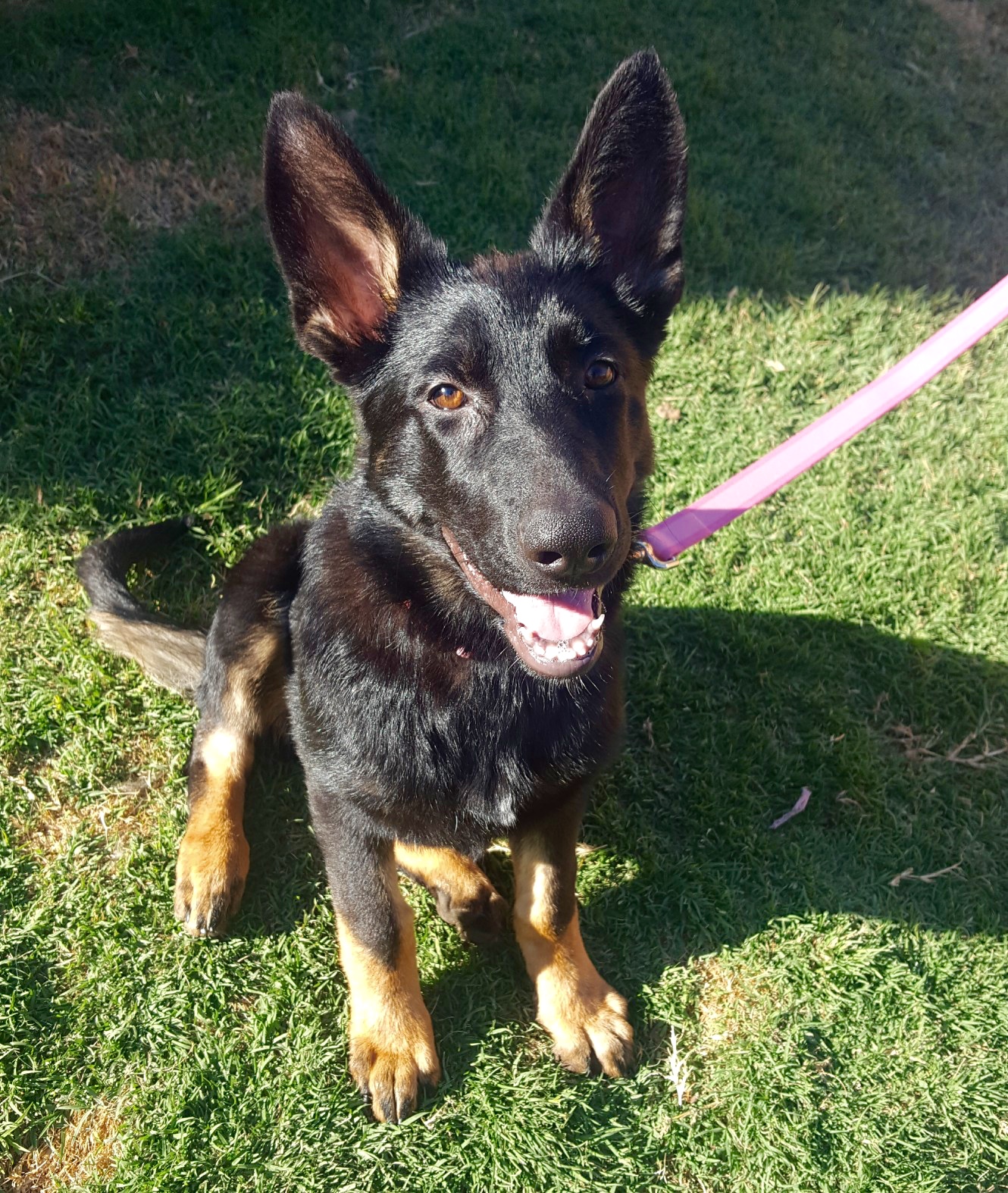 Poe is approximately four months old. Her adult teeth are starting to come in, so we are pretty sure of her age. She is quite a big beautfiul girl and is a quick learner. She was brought in to the shelter by animal control. The officer received a report of a...
Dog added on: July 28, 2017
Available Soon
Gender: Female
Age: 2 years

Aurora comes to us as GSGSR's newest Passenger. She came in from the Stockton Shelter with her friend Jim on July 28. While it's apparent that she has had no prior training, she is learning quickly. Aurora had zero boundaries in her previous life, so she is enrolled in Doggy...
Dog added on: July 29, 2017
Gender: Male
Age: 22.8 months

Jim comes to us as GSGSR's newest Passenger, along with his co-Passenger, Aurora. He came in from the Stockton Shelter with his friend July 28. While it's apparent that he has had no prior training, Jim is learning quickly. They both had zero boundaries with their previous owners, so he...
Dog added on: July 28, 2017
Lilo is an all black 4 Month Old Puppy. She will be available soon!
Dog added on: August 02, 2017
Maxwell is a sweetheart. He is great in all situations with all people. He prefers the company of women rather then men. He loves being in the presence of other dogs, but people are slightly more important. Enjoys playing, but he would be fine just having aonther dog around to...
Dog added on: March 21, 2017
Adoption Pending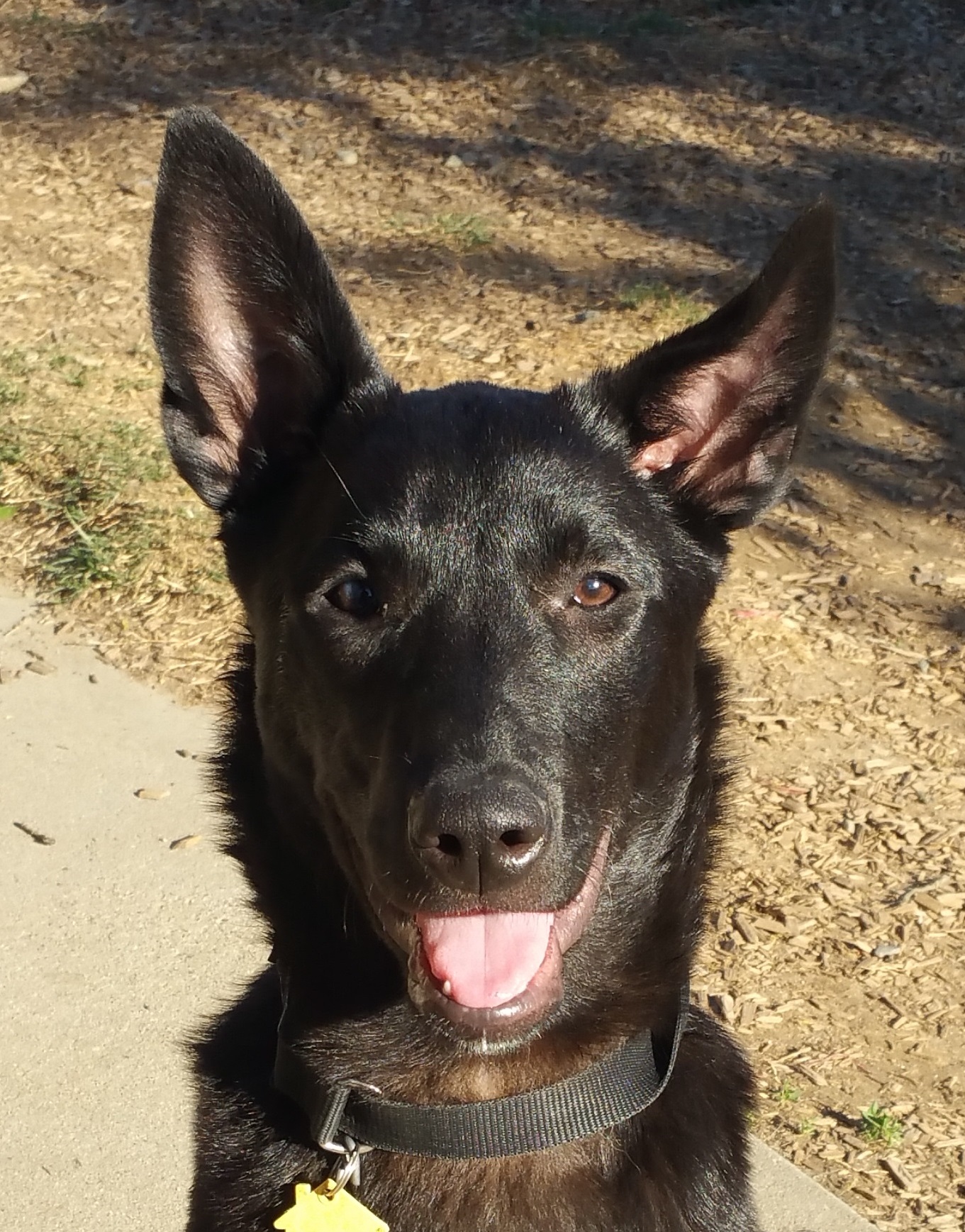 Koi is a beautiful all black female puppy. She is very social with adults and children. She is good with bigger confident dogs. She is learning to meet smaller and less dominate dogs in an appropriate way. Koi will need continued socialization and group training. She is an absolute love...
Dog added on: March 03, 2017
This 2-3 year old is a very sweet girl. It looks like she has had several litters of puppies, however this has made her great with other dogs. It is obvious she's not had a lot of happy in her life, but she will gently wag, sometimes smile with her...
Dog added on: February 19, 2017