Trapper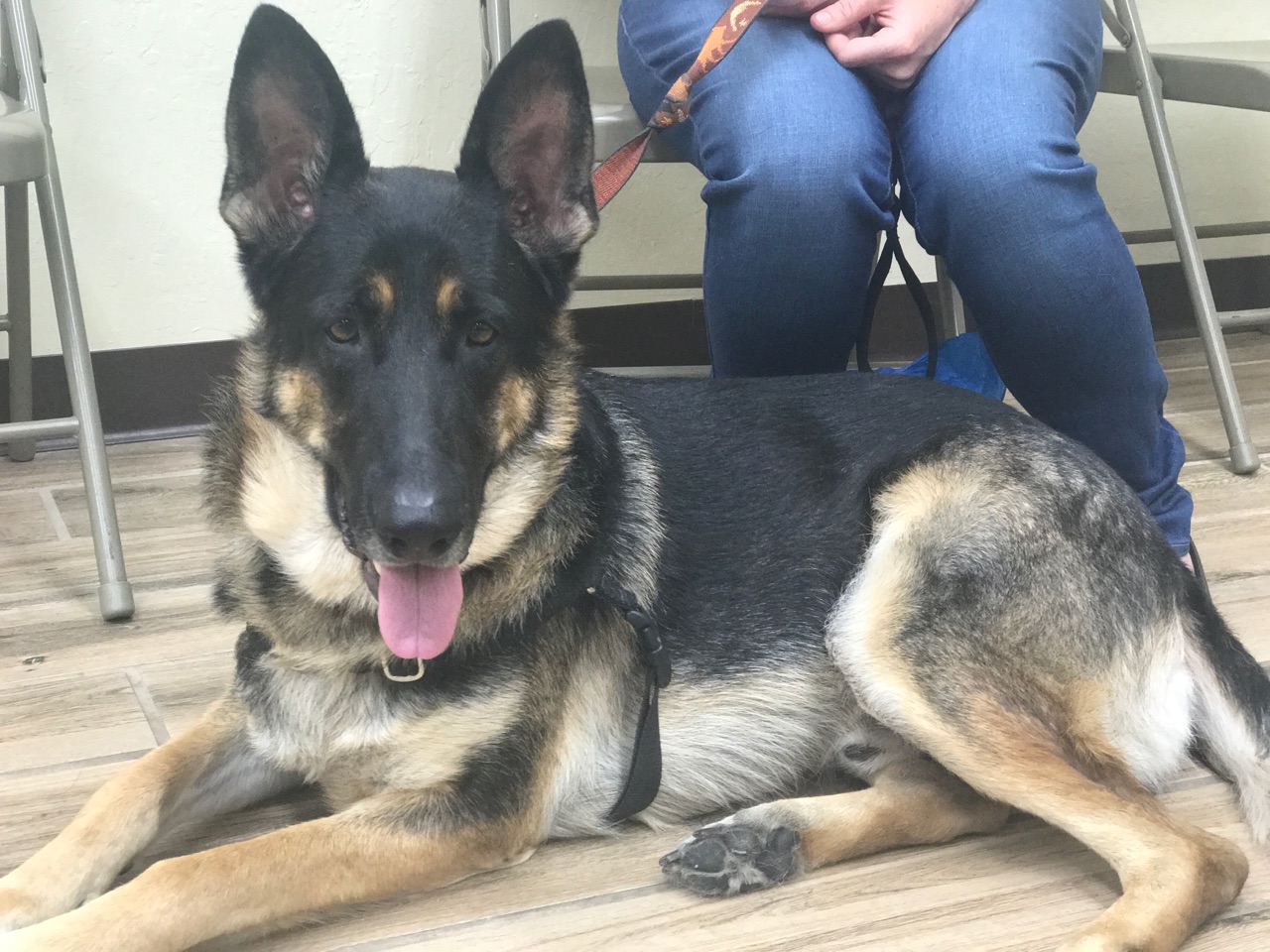 Gender: Male

Age: 4.8 years

Level: 2.5 (View level descriptions)

Status: Adopted
Trapper is a beautiful classic black and tan owner surrender who was rescued from a boring life as a "watch" dog at a warehouse. He was more of a greeter than than a security dog, as most good family GSD's are. An good citizen near the facility took Trapper in as he was no longer needed when they installed security cameras. Unfortunatley, Trapper is a bit too puppy-ish for the senior GSD in the house, so he needs to be re-homed. Trapper was people and dog friendly, but just needs to be taught his house manners. As he lived in the warehouse he hasn't quite mastered all the basic house manners, so he will need an adopter who is willing to work on basic training with him. He does seem to have some personal space issues, so children not recommended for Trapper. He is eager and willing to learn, and will make a great lovable GSD.
We can help more dogs if we have more volunteers. If you can help in any way, please contact us.
Click on the photos to see larger versions of our dogs.