Harley 18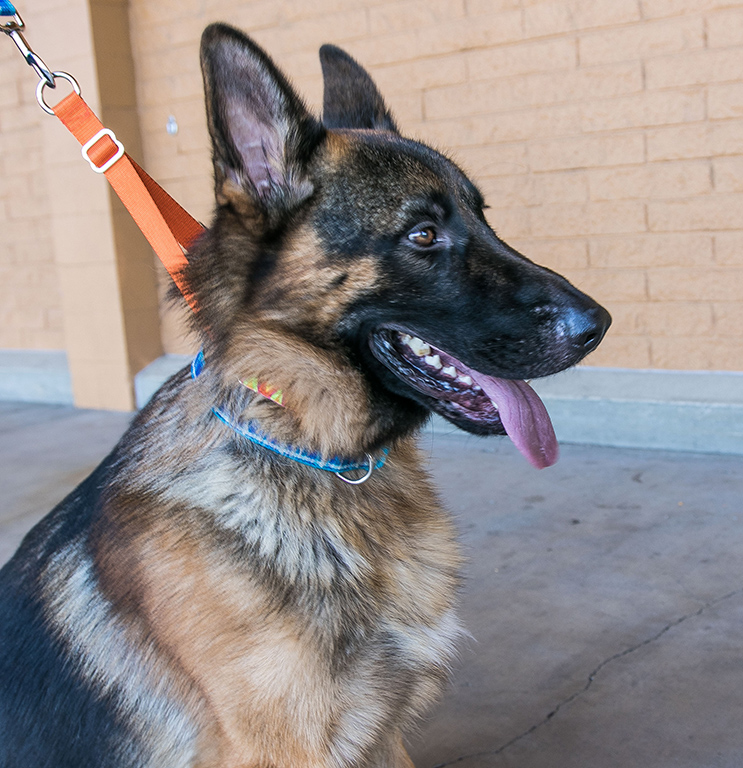 Gender: Male

Age: 20.4 months

Status: Adopted
Harley is a large, strong, handsome male that is waiting for an experienced family familiar with German Shepherds. He is energetic, playful and very affectionate to his foster family. In the short time they have had him he has bonded with them and has become protective of the property and family. Because of lack of training he is an overgrown puppy, and acts like a teenager. He is a dog that will need to learn the rules and his new owners will need to follow through ensuring he is respectful. If you are looking for a dog to work with, train, and develop a long and loving relationship Harley is your boy. He wants to please, he is very attentive and wants to learn his lessons.
He is currently in board and training and we are getting great reports he is excelling. Harley does not like cats or small dogs.
We can help more dogs if we have more volunteers. If you can help in any way, please contact us.
Click on the photos to see larger versions of our dogs.